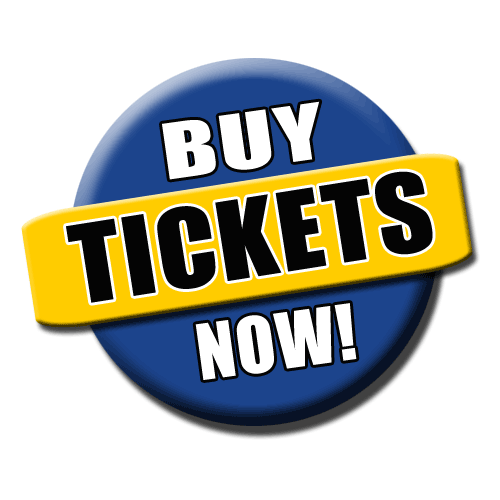 Some of the Bay Area's most critically-acclaimed, award-winning, and beloved solo shows are coming to San Leandro!
Note: Due to mature language and themes, this series is recommended for ages 15 and up.
All shows will be held at the San Leandro Main Library, 300 Estudillo Ave., San Leandro.
Shows are Saturdays at 8 PM and Sundays at 2 PM. Schedule is subject to change.
Seating is General Admission.
Questions? Contact info@bestofsfsolo.com
THE SHOWS:
FRED PITTS: AREN'T YOU…?
February 25 & 26, 2023
Aren't You…? recounts Pitts' hilarious journey to visit all 21 California Mission churches, where he discovers being black makes him an instant celebrity—the question is, which one?
Full of Pitts' personal experiences and love of history, Aren't You…? perfectly blends delightful insights into the Missions, cogent thoughts on early California settlers' interactions with Native Americans, and the experience of walking in the shoes of an African American male.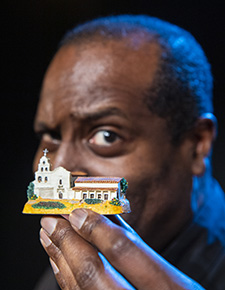 DON REED: IN THE DMV
March 25 & 26, 2023
NPR award-winning storyteller Don Reed takes on nine characters who experience the pre-judgments made on age, class, race, physical ability, gender, and more in a series of monologues and dance sequences ranging from the laugh-out-loud funny to the moving to the dangerous—all set in America's melting pot, the DMV. The show was hailed as "Hilarious! Amazing! The most fun you'll ever have at the DMV" by KQED.
"Don Reed is soooo good that if you caught Can You Dig It? or his other shows, you'll be back for more… You know these characters… and in the diasporic crapshoot that's the DMV, you are these people. That's the great gift of Don Reed—and of killer actors in general, and good solo performers in particular: paying attention enough to embody some truth and bring it back home for all of us."
—Stark Insider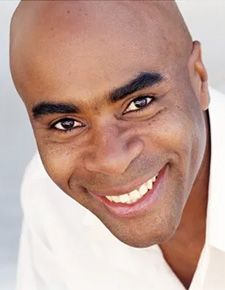 DAN HOYLE: TALK TO YOUR PEOPLE
April 29 & 30, 2023
From award-winning actor and playwright Dan Hoyle, this new solo show chronicles America's first year of the pandemic through seven stories. Urged by a friend to "talk to your people," Dan practiced his journalism of hanging out, turning his ethnographic lens back on liberal white folks and how they are negotiating reckonings around race, power, and masculinity.
An incisive and comedic meditation on how we got to this moment, and how we might move forward together. Talk To Your People showcases a portfolio of characters that are unique, funny, raw, and complex.
"Vibrantly entertaining. Nothing short of magical. Will surely capture your interest, entertain you, and give you plenty to think about."
—Theatre Storm
"Dan Hoyle delivers with genius, curiosity, and intelligence."
—Theatrius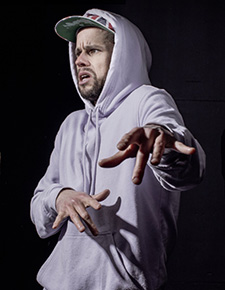 TINA D'ELIA: OVERLOOKED LATINAS
May 27 & 28, 2023
Queer Latinx best buddies Angel and Carla pitch their television pilot highlighting legendary Latinx movie stars during the McCarthy era. Enter a femme fatale creating chaos with Angel's wife and Angel's life.
"Tina D'Elia Weaves Latina Activism into Comedy… Tina D'Elia, a powerful and touching solo performer, makes me want to see and know more about these hidden heroes."
—Patricia L. Morin, Theatrius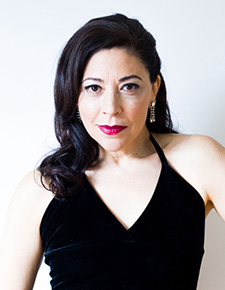 JOE KLOCEK: PHONE IT IN
June 24 & 25, 2023
Have you ever wished you could give your younger self advice? Joe might have figured out how to do it with a special set of telephones connected to himself in the past. Think of it as the greatest help line in history. The big questions are will he take the advice, will it make a difference and what cellphone provider offers this service?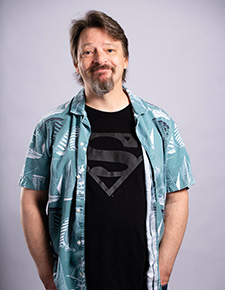 LORRI HOLT: COLETTE UNCENSORED
September 30 & October 1, 2023
Colette Uncensored takes us on a titillating journey through the scandalous life, loves, and writing of the French novelist and activist Sidonie-Gabrielle Colette. In this masterful one-woman performance, Lorri Holt brings the legendary Colette back to the stage once again along with nine other characters from the author's life.
A pioneer for sexual liberation, women's empowerment, and respect for nature, Colette was shunned by polite society for having affairs with both women and men, performing scantily clad in a vaudeville act, and refusing to ever compromise in her pursuit of personal freedom. Today she is one of France's most celebrated authors and is best known for her novels Gigi and Cheri along with 50 other works of fiction, memoir, and theater.
"There's a definite 'ooh la la' factor to Colette's story, and Holt can flirt with and tease an audience like a true Parisian."
—Chad Jones, SF Gate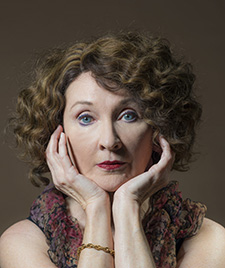 FRANK OLIVIER: TRICKS TO HAPPINESS
October 28 & 29, 2023
In his eighth solo show, Frank pulls out all the stops, utilizing his full bag of tricks, talent, and heart in the hilarious "Tricks to Happiness." He combines storytelling, comedy routines, juggling, magic and more, while exploring the very serious topic of happiness.
Frank has made a career creating laughter including appearances on the Tonight Show, America's Got Talent and HBO's Just For Laughs, as well as creating and performing comedy routines live onstage with Bill Murray, Jim Belushi and Conan O'Brien. He's headlined in Las Vegas, and performed for presidents and royalty. Frank began meditating at age eleven, and is celebrating fifty years this year.
"Wickedly Funny!"
—New York Times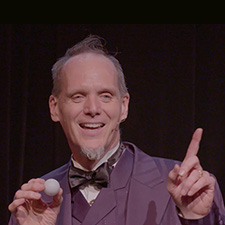 BRIAN COPELAND: THE JEWELRY BOX
December 16 & 17, 2023
In this hilarious and heartwarming prequel to his hit show "Not a Genuine Black Man," beloved actor-playwright Brian Copeland recounts two memorable weeks in his youth when he took to the "mean streets" of Oakland to buy his mom the perfect Christmas gift. Rife with references to 1970s Oakland, "The Jewelry Box" follows six-year-old Brian's adventures as he scours the help-wanted ads, applies for jobs and collects bottles, inching his way toward the coveted present, a jewelry box at the Hegenberger White Front store.
"Destined to be a holiday classic!"
—SF Examiner
"'The Jewelry Box' is a gift in itself… it glitters with bright comedy, sharply observed local color and deftly drawn characters as well as genuine warmth."
—San Francisco Chronicle