Some of the Bay Area's most critically-acclaimed, award-winning, and beloved solo shows are coming to San Leandro!
Note: Due to mature language and themes, this series is recommended for ages 15 and up. Schedule subject to change without notice.
All shows will be held at the San Leandro Main Library, 300 Estudillo Ave., San Leandro.
Shows are Saturdays at 8 PM and Sundays at 2 PM. Schedule is subject to change.
Seating is General Admission.
Questions? Contact info@bestofsfsolo.com
THE SHOWS:
JOSH KORNBLUTH: CITIZEN BRAIN
February 24 & 25, 2024
Motivated by his stepfather's diagnosis of Alzheimer's, Josh Kornbluth became a fellow at the Global Brain Health Institute, based at UCSF. While there, as he immersed himself in the study of brain disease, Josh began to wonder if our society was suffering from a kind of political dementia. The discovery of an "empathy circuit" in the brain suggested a possible cure to our democracy's malaise. Might a neurotic storyteller, who flunked every science class he took in college, spark a science-based revolution of empathy? And could Josh's mom ever admit that she needed him? Answers to these questions and more—along with some very silly neurology jokes—are all to be found in Citizen Brain!
"Miraculous, fitting, and hilarious. Highest recommendation ever!"
—Theatrius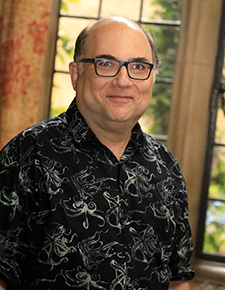 DON REED: IN THE DMV
March 30 & 31, 2024
NPR award-winning storyteller Don Reed takes on nine characters who experience the pre-judgments made on age, class, race, physical ability, gender, and more in a series of monologues and dance sequences ranging from the laugh-out-loud funny to the moving to the dangerous—all set in America's melting pot, the DMV. The show was hailed as "Hilarious! Amazing! The most fun you'll ever have at the DMV" by KQED.
"Don Reed is soooo good that if you caught Can You Dig It? or his other shows, you'll be back for more… You know these characters… and in the diasporic crapshoot that's the DMV, you are these people. That's the great gift of Don Reed—and of killer actors in general, and good solo performers in particular: paying attention enough to embody some truth and bring it back home for all of us."
—Stark Insider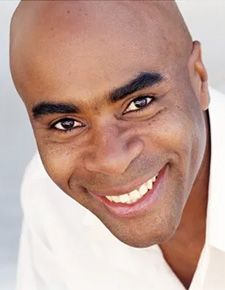 ADAM STRAUSS: ADAM STRAUSS IS NOT UNHAPPY
April 27 & 28, 2024
Adam Strauss suffered from debilitating obsessive-compulsive disorder. After treating his OCD with psychedelics (a journey chronicled in his show The Mushroom Cure), his life is much, much better.
Yet somehow, things still don't feel quite right.
Adam Strauss Is Not Unhappy is a new comedy about mental illness, addiction, love, loneliness, crying on dance floors, and dancing at funerals. But really, it's about being human and trying to grow and change even though a big part of you doesn't want to and your life is pretty good as is.
"Strauss mines a great deal of laughter from disabling pain"
—The New York Times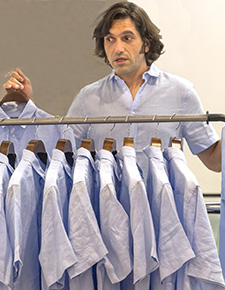 BRIAN COPELAND: GRANDMA & ME: AN ODE TO SINGLE PARENTS
May 25 & 26, 2024
In 1979, Brian Copeland's mother died suddenly, leaving behind 5 children for his 57-year-old grandmother to raise alone. 22 years later, Brian finds himself in the same predicament when the end of a marriage leaves him alone with his three kids. Through laughter and tears, he compares and contrasts trials of single parenting in the 1970s and the dawn of the 21st century as he tries to answer the question… What does it truly mean to be a father?
"Hits that sweet spot between funny and moving… [Copeland is] a preternaturally gifted entertainer and storyteller with a deep well of empathy at his core."
—Jim Munson, Broadway World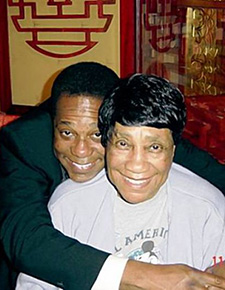 LAURA JANE BAILEY: SUPER SECRET SUPER POWER
September 28 & 29, 2024
Laura Jane Bailey (The Paris Effect, 2022) returns to San Leandro with her new solo show Super Secret Super Power, the hilarious and heartbreaking origin story of how one average, ordinary girl realizes she has a mind-blowing new power. What an unbelievable gift!! Or is it? Learning to live life with this super secret forces her to deal the big, weighty issues of life—sex, violence and margaritas.
"Laura Jane Bailey is winning and wonderful."
—ArtsSF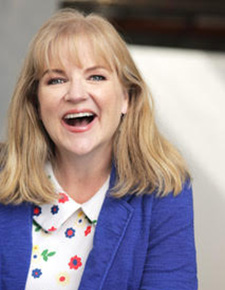 KATHRYN KEATS: THE HUMMINGBIRD
October 26 & 27, 2024
In the early '80s, Kathryn Keats was a promising young musician and performer who had performed Off-Broadway and on television. But for nearly two decades she hid under an assumed identity because her boyfriend's schizophrenia transformed him from a beloved music collaborator into a stranger with homicidal delusions. When he died, Keats began writing and performing music again. "The Hummingbird" follows her desperate attempts to save the man she loved and then her courageous efforts to save herself—the show is a high wire musical ride—taking us into in a world where genius crosses the line to insanity and love becomes the enemy. Understanding, humor, inspiration and resilience are woven into the 15 characters of the show. The music and lyrics give voice to those asking; how do we handle our most difficult experiences and remain familiar to ourselves, changed though we are, how do we stay truly alive?
"One of the best solo shows of the year"
—San Francisco Standard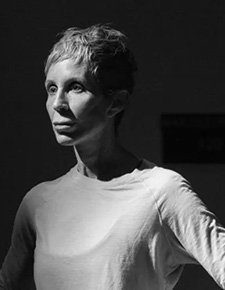 TERESA DONAHOE: BORN AGAIN IN BERKELEY
November 23 & 24, 2024
In this new dramedy, Theresa shares the story about pulling into her church's parking lot for the very first time only to be greeted by fired-up angry LGBT protesters dressed in drag. As a new born-again Christian, she wonders why her new church family is at the center of controversy. But it's not until years later, after moving to the liberal Berkeley area, that she begins to unravel the surprising answers to her questions.
"…excellently paced slow burn of character development."
—Marc Alexander, Theatre Teacher Talk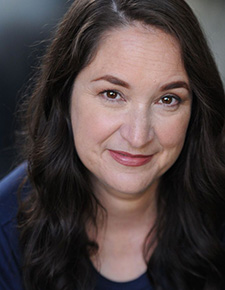 BRIAN COPELAND: THE JEWELRY BOX
Note special date/time: Thursday, December 19, 2024 at 7 PM
In this hilarious and heartwarming prequel to his hit show "Not a Genuine Black Man," beloved actor-playwright Brian Copeland recounts two memorable weeks in his youth when he took to the "mean streets" of Oakland to buy his mom the perfect Christmas gift. Rife with references to 1970s Oakland, "The Jewelry Box" follows six-year-old Brian's adventures as he scours the help-wanted ads, applies for jobs and collects bottles, inching his way toward the coveted present, a jewelry box at the Hegenberger White Front store.
"Destined to be a holiday classic!"
—SF Examiner
"'The Jewelry Box' is a gift in itself… it glitters with bright comedy, sharply observed local color and deftly drawn characters as well as genuine warmth."
—San Francisco Chronicle