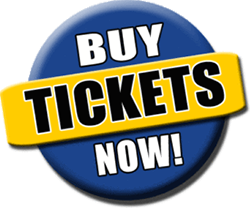 COVID PROTOCOL:
OUR GOAL IS TO KEEP EVERYONE SAFE AND HEALTHY. MASKS ARE TO BE WORN AT ALL TIMES BY ALL PATRONS.
Several of the Bay Area's most critically-acclaimed, award-winning, and beloved solo shows are coming to San Leandro!
Receive updates about the Best of SF Solo Series by subscribing to our mailing list!
Some of our past & upcoming shows include:
Laura Jane Bailey, "The Paris Effect" and "Super Secret Super Power"
Diane Barnes, "Not One of Us" and "My Stroke of Luck"
Echo Brown, "Black Virgins Are Not For Hipsters"
Steve Budd, "What They Said About Love"
Brian Copeland, "Grandma & Me," "The Scion," "The Waiting Period" and "The Jewelry Box"
Tina D'Elia, "Overlooked Latinas"
Teresa Donahoe, "Born Again In Berkeley"
Will Durst, "BoomeRaging" and "Durst Case Scenario"
Marga Gomez, "Latin Standards," "Not Getting Any Younger" and "Memory Tricks"
Jeff Greenwald, "108 Beloved Objects" and "Strange Travel Suggestions"
Wayne Harris, "Mother's Milk"
Irma Herrera, "Why Would I Mispronounce My Own Name?"
David Hirata, "Box Without A Bottom"
Lorri Holt, "Who Killed Sylvia Plath?" and "Colette Uncensored"
Dan Hoyle, "Talk To Your People," "The Real Americans," "Each and Every Thing" and "Border People"
Julia Jackson, "Children Are Forever (All Sales Are Final)"
Kathryn Keats, "The Hummingbird"
Mark Kenward, "Nantucket"
Joe Klocek, "Phone It In"
Josh Kornbluth, "Ben Franklin Unplugged" and "Citizen Brain"
Maureen Langan, "Daughter of a Garbageman"
Al Letson, "Summer In Sanctuary"
Frank Olivier, "Tricks To Happiness"
Fred Pitts, "Aren't You…?"
Don Reed, "It's Never Too Late Show," "Going Out," "Kipling Hotel," "Semi-Famous," "Can You Dig It?," "East 14th Street" and "In the DMV"
Kate Robards, "Ain't That Rich"
Adam Strauss: "Adam Strauss Is Not Unhappy"
Charlie Varon, "Feisty Old Jew"
Jill Vice, "Tipped & Tipsy" and "A Fatal Step"