TEN of the Bay Area's most critically-acclaimed, award-winning, and beloved solo shows are coming to San Leandro!
Note: Due to mature language and themes, this series is recommended for ages 15 and up.
All shows will be held at the San Leandro Main Library, 300 Estudillo Ave., San Leandro.
Shows are Fridays & Saturdays at 8 PM and Sundays at 2 PM. Schedule is subject to change.
Seating is General Admission.
Questions? Contact info@bestofsfsolo.com
THE SHOWS:
KATE ROBARDS: AIN'T THAT RICH
February 25-27, 2022
Kate grew up "poor." She thinks her husband is "rich." His family says that's not a nice word. As Kate straddles two different extreme ways of life, she realizes what money can and cannot buy, including the possible salvation for a loved one.
"Robards takes us to the heart of how money and its real value is often misrepresented in America."
—Theatrius
"Like a well-made vodka punch, Kate Robards' well-made story sneaks up on you. It starts out as a lighthearted account of how she married rich and ends up as a discomforting meditation on the relationship between money and self-image. Particularly now, as we agonize over issues of money and class and race, her story packs an unexpected wallop."
—DC Theater Scene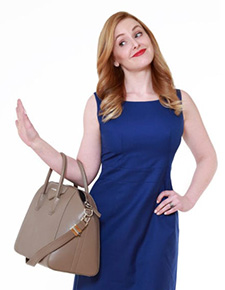 BRIAN COPELAND: GRANDMA & ME
March 25-27, 2022
In Brian Copeland's highly anticipated new play, he examines the issue single parenting through a very personal story.
In 1979, Brian's mother died suddenly, leaving behind five children for his 57-year-old grandmother to raise alone. Twenty-two years later, Brian finds himself in the same predicament when the end of a marriage leaves him alone with his three kids. Through laughter and tears, he compares and contrasts the trials of single parenting in the 1970s and the dawn of the 21st century as he tries to answer the question… What does it truly mean to be a father?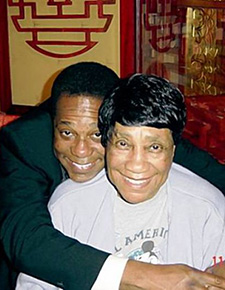 DON REED: GOING OUT
April 29-May 1, 2022
While waiting in line to receive his second vaccination shot, Don Reed reminisces on a treasure trove of stories all related to GOING OUT and our collective excitement and apprehension to begin again.
"Don Reed is the real thing—and a welcome treat, anytime. He lifts our spirits."
—Theatrius
"Reed can do it all, with grace, humor and empathy… a Bay Area treasure."
—San Francisco Examiner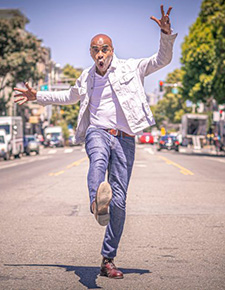 WAYNE HARRIS: MOTHER'S MILK
May 20-22, 2022
"A Blues and Gospel Play in 3 Acts." Original songs, traditional blues and gospel classics come together to underscore an intricate and uplifting narrative on life, death and the Baptist Church (not to mention the best recipe ever for Banana Pudding). Wayne Harris' award-winning, music-infused, spiritual and uplifting winner of the San Francisco International Fringe Festival "Best of Fringe" is not to be missed!
"A remarkably graceful piece of theater… a powerful experience."
—Berkeleyside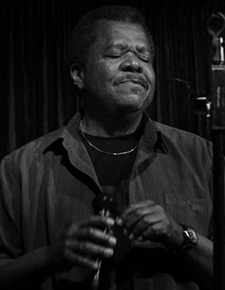 LAURA JANE BAILEY: THE PARIS EFFECT
June 24-26, 2022
A young woman falls in love with Paris, France and begins an obsessive affair with the city. Years later, she brings her husband to Paris to show him The City of Lights but things take a terrible turn and Paris becomes jealous and obsessive and the couple barely makes it out of the city alive!
In collaboration with Bay Area Solo Performance Guru David Ford, writer and performer Laura Jane Bailey shares a story about the tragedy of obsessive love and the healing power of true flesh and blood love.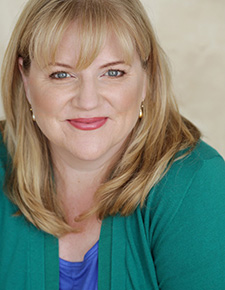 LORRI HOLT: WHO KILLED SYLVIA PLATH?
July 29-31, 2022
Poet Sylvia Plath returns to her burial place in West Yorkshire, England to view the fourth replacement of her tombstone. The previous ones have been defaced by feminists who chiseled off her married name, claiming it was Ted Hughes who caused Sylvia's death. Did he? Was her suicide at 30 a good career move? Would she do it again? And what does it say to us today?
"Bay Area actor Lorri Holt brings a fiery poise to Sylvia Plath"
—SF Examiner
"Local treasure Lorri Holt demonstrates her considerable actorly talents, inhabiting the lightly fictionalized character with grace and depth"
—Theatrius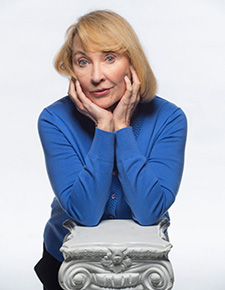 JEFF GREENWALD: 108 BELOVED OBJECTS
September 23-25, 2022
What do a pink elephant, a Cuban beer bottle, and a Krishna statue have in common? All are among the "108 Beloved Objects" featured in author/journalist Jeff Greenwald's new one-man show.
With COVID-19 squashing his travel assignments, Jeff decided to take an inward journey—around his Oakland flat. He picked out 108 objects, all of which evoked personal passages, and made a decision: He would part with the items, but hold onto their stories. For this solo performance, Jeff recreates the popular "grab bag" option from his critically acclaimed "Strange Travel Suggestions."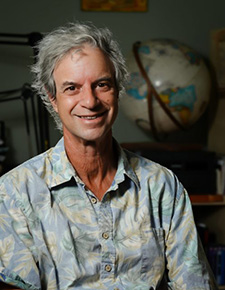 DIANE BARNES: NOT ONE OF US
October 21-23, 2022
From Nigeria to New Haven, people see differences where none exist, a truth particularly alarming when those people are your doctors.
Written and performed by Diane Barnes, M.D., "Not One of Us" explores the intersection of class, race, privilege and gender in Barnes' medical training and practice. A third generation Black physician, Barnes shares poignant vignettes, culminating with her experience on the other side of the stethoscope, as a stroke patient.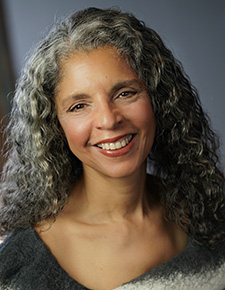 DAVID HIRATA: A BOX WITHOUT A BOTTOM
November 18-20, 2022
In 1866, magician Namigoro Sumidagawa became the first Japanese citizen in over 200 years to receive a passport to leave the country. As part of the "Imperial Japanese Troupe," he dazzled audiences across Victorian America with his exotic stage magic and became a media celebrity. By the time he returned home, his prize trick, Soko-nashi Bako, had been appropriated by American magicians in yellowface and rechristened as the "J*p Box." A century later, Japanese-American magician David Hirata excavates the mysteries and stories of the Soko-nashi Bako. Through monologue and magic, he unveils illusions and surprises from the Japanese American story.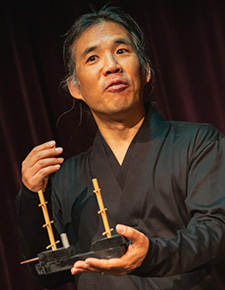 BRIAN COPELAND: THE JEWELRY BOX
December 18, 2022
In this hilarious and heartwarming prequel to his hit show "Not a Genuine Black Man," beloved actor-playwright Brian Copeland recounts two memorable weeks in his youth when he took to the "mean streets" of Oakland to buy his mom the perfect Christmas gift. Rife with references to 1970s Oakland, "The Jewelry Box" follows six-year-old Brian's adventures as he scours the help-wanted ads, applies for jobs and collects bottles, inching his way toward the coveted present, a jewelry box at the Hegenberger White Front store.
"Destined to be a holiday classic!"
—SF Examiner
"'The Jewelry Box' is a gift in itself… it glitters with bright comedy, sharply observed local color and deftly drawn characters as well as genuine warmth."
—San Francisco Chronicle