COMING TO SAN LEANDRO!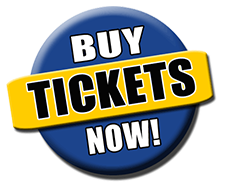 EIGHT of the Bay Area's most critically-acclaimed, award-winning, and beloved solo shows are coming to San Leandro!
Note: Due to mature language and themes, this series is recommended for ages 15 and up.
Tickets are on sale now at Brown Paper Tickets or by calling 1-800-838-3006.
Subscription series ONLY. Individual show tickets will not be available.
All shows will be held at the San Leandro Main Library, 300 Estudillo Ave., San Leandro.
Shows are Fridays & Saturdays at 8 PM and Sundays at 2 PM. Schedule is subject to change.
Seating is General Admission.
Questions? Contact info@bestofsfsolo.com
THE SHOWS: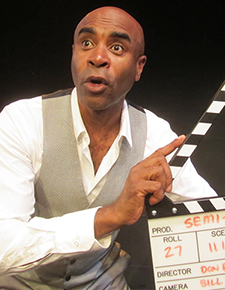 DON REED: SEMI-FAMOUS
November 1-3, 2019
With stories from the famous to the infamous, Don Reed returns with an all-new show. A collection of delightful tales from panic attacks auditioning for Spike Lee—to almost being shot by the Secret Service at "The Tonight Show." All true. All wrong. Eavesdrop on some Tinseltown insanity just in time for summer.
Hollywood—Heartless, Heartbreaking, but every once in a while, Heartwarming.
"'Semi-Famous' delivers the goods! One delicious cameo after another. Hilarious."
—San Francisco Chronicle
"As with all Reed's shows, there's plenty of room for him to flex his chops and melt into numerous characters that all manage to leave us a little richer in heart."
—San Francisco Weekly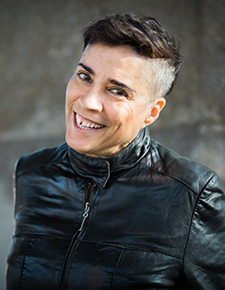 MARGA GOMEZ: NOT GETTING ANY YOUNGER
January 3-5, 2020
Forever young Marga Gomez spills the beans on vanity and aging in her critically acclaimed comedy. "Not Getting Any Younger" weaves zany vignettes with Gomez's signature blend of storytelling, social commentary and captivating characterizations; from childhood nemesis Crazy Lisa, to Chubby Checker, to a whacked millennial. In an energetic and upbeat 80 minutes, Marga shows how even an outspoken lesbian can find herself in the closet for women of a certain age. Will she come out?
Highest rating! "A wild mix of childhood memory, social satire, reflections on aging, denial of same, confession, evasion and laugh riot."
—Robert Hurwitt, San Francisco Chronicle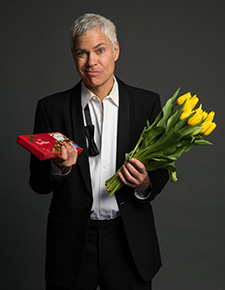 STEVE BUDD: WHAT THEY SAID ABOUT LOVE
February 21-23, 2020
Steve Budd wonders why other people can and he can't—tie the knot, that is. So he asked a bunch of couples what brought them together and keeps them from pulling apart. Meet a New Age couple who swears they met before they met, a pair of metalheads who thought it would be a hoot to get married on 6-6-06, and more. Satisfy your voyeuristic tendencies about how others look for love and, in some cases, find it. Best of the 2016 SF Fringe Fest. 2018 TBA Outstanding Solo Production Nominee.
"A hilarious take on how people fall in love."
—East Bay Express
"...funny, poignant, thoughtful, and revealing about the search for love...an amazing performance."
—TalkinBroadway.com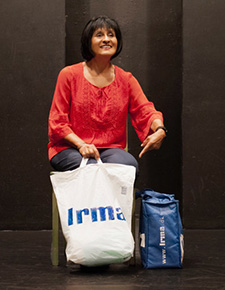 IRMA HERRERA: WHY WOULD I MISPRONOUNCE MY OWN NAME?
March 6-8, 2020
What's in a name? A minefield of misplaced notions—comical, sad, demeaning. Hearing Irma Herrera gives her name its correct Spanish pronunciation leads people to make all sorts of assumptions about her. Irma's observations from the front-lines, notes from American history, and laugh out-loud humor allow us to consider what it will take for all of us to get along. "Why Would I Mispronounce My Own Name?" sheds light and throws shade on ALL our prejudices.
"Wonderful stories... heartfelt and spread the understanding we sorely need today."
—Theatrius
"Speaks volumes about the ingrained power structures in American society."
—San Jose Mercury News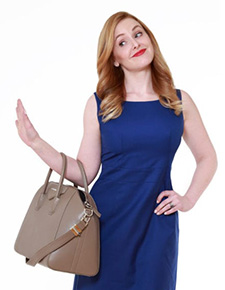 KATE ROBARDS: AIN'T THAT RICH
April 24-26, 2020
Kate grew up "poor." She thinks her husband is "rich." His family says that's not a nice word. As Kate straddles two different extreme ways of life, she realizes what money can and cannot buy, including the possible salvation for a loved one.
"Robards takes us to the heart of how money and its real value is often misrepresented in America."
—Theatrius
"Like a well-made vodka punch, Kate Robards' well-made story sneaks up on you. It starts out as a lighthearted account of how she married rich and ends up as a discomforting meditation on the relationship between money and self-image. Particularly now, as we agonize over issues of money and class and race, her story packs an unexpected wallop."
—DC Theater Scene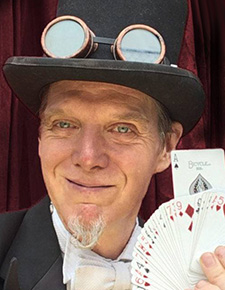 FRANK OLIVIER: TRICKS TO HAPPINESS
May 1-3, 2020
A laugh-filled and thought-provoking exploration into the nature of happiness. Frank has traveled the planet for the past 35 years spreading joy as a professional comedian/juggler/magician. In this show, he uses his full box of tricks, including many of his comedy routines, as metaphors and direct examples of the elements that comprise happiness.
Frank's credits include "The Tonight Show," "America's Got Talent," "Ellen," HBO's "Just For Laughs," and over 70 other television appearances. He's played Lincoln Center and is also a Helen Hayes Award nominee for Best Supporting Actor in a touring production.
"Wickedly Funny!"
—New York Times
"The man is clearly and wonderfully crazy, blessed not only with astonishing physical dexterity, but better still with the inner magic of personality, wit and charm."
—San Francisco Chronicle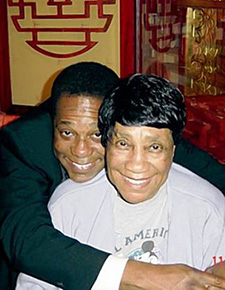 BRIAN COPELAND: GRANDMA & ME
May 15-17, 2019 New Dates!
In Brian Copeland's highly anticipated new play, he examines the issue single parenting through a very personal story.

In 1979, Brian's mother died suddenly, leaving behind five children for his 57-year-old grandmother to raise alone. Twenty-two years later, Brian finds himself in the same predicament when the end of a marriage leaves him alone with his three kids. Through laughter and tears, he compares and contrasts the trials of single parenting in the 1970s and the dawn of the 21st century as he tries to answer the question... What does it truly mean to be a father?
BONUS SHOW: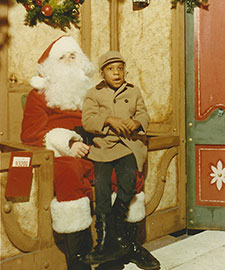 BRIAN COPELAND: THE JEWELRY BOX
Dec. 20-21, 2019
In this hilarious and heartwarming prequel to his hit show "Not a Genuine Black Man," beloved actor-playwright Brian Copeland recounts two memorable weeks in his youth when he took to the "mean streets" of Oakland to buy his mom the perfect Christmas gift. Rife with references to 1970s Oakland, "The Jewelry Box" follows six-year-old Brian's adventures as he scours the help-wanted ads, applies for jobs and collects bottles, inching his way toward the coveted present, a jewelry box at the Hegenberger White Front store.
"Destined to be a holiday classic!"
—SF Examiner
"'The Jewelry Box' is a gift in itself... it glitters with bright comedy, sharply observed local color and deftly drawn characters as well as genuine warmth."
—San Francisco Chronicle
Tickets are on sale now at Brown Paper Tickets or by calling 1-800-838-3006.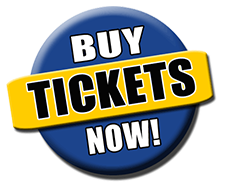 Return to home page
© Brian Copeland.