COMING TO SAN LEANDRO!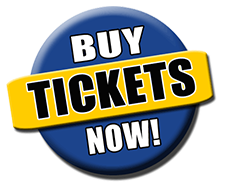 EIGHT of the Bay Area's most critically-acclaimed, award-winning, and beloved solo shows are coming to San Leandro!
Note: Due to mature language and themes, this series is recommended for ages 15 and up.
Tickets are on sale now at Brown Paper Tickets or by calling 1-800-838-3006.
Subscription series ONLY. Individual show tickets will not be available.
All shows will be held at the San Leandro Main Library, 300 Estudillo Ave., San Leandro.
Shows are Fridays & Saturdays at 8 PM and Sundays at 2 PM. Schedule is subject to change.
Seating is General Admission.
Questions? Contact info@bestofsfsolo.com
THE SHOWS: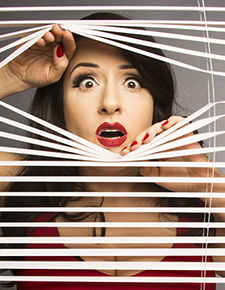 JILL VICE: A FATAL STEP
Sept. 21-23, 2018
Turning the tables on film noir tropes, Vice's 60-minute dramedy tells its shadowy tale not from the typical point of view of the hardboiled detective, but from that of the femme fatale. When Sarah's footing with her handsome podiatrist is undermined by an archrival, she takes drastic steps to keep her man.
On the heels of her award-winning show, Tipped & Tipsy, BEST-OF-FEST winner Jill Vice returns to San Leandro with a one-woman noir that puts the DIE in podiatry.
"Astonishing!... A loving send-up of a favorite genre."
—San Francisco Chronicle
"Wildly talented... It's impossible to take your eyes off the animated actress."
—San Francisco Examiner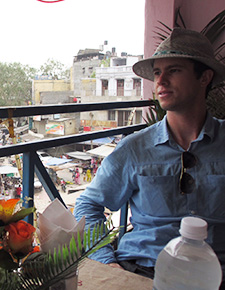 DAN HOYLE: BORDER PEOPLE
Oct. 19-21, 2018
Based on conversations and interviews from the South Bronx housing projects, Refugee Safe Houses on the Northern Border with Canada, and travels along the Southwestern Border and into Mexico, Hoyle's newest piece of "journalistic theater" is his freshest and most urgent. Ten monologues of people who live on or across borders both literal and metaphorical, an intimate, raw, poignant, funny look at the borders we all negotiate in our everyday lives.
"Riveting... Mr. Hoyle is both a first-rate reporter and actor."
—The New York Times on "Tings Dey Happen"
"Smart, entertaining, funny, insightful and surprising... compassionate and ultimately hopeful, without being soft at all."
—The New Yorker on "The Real Americans"

BRIAN COPELAND AND CHARLIE VARON: THE GREAT AMERICAN SHIT SHOW
Jan. 4-5, 2019
DON REED: THE DON REED SHOW
Jan. 6, 2019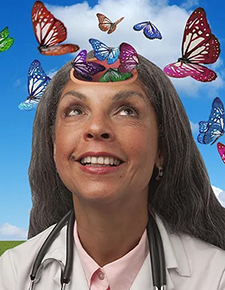 DIANE BARNES: MY STROKE OF LUCK
Jan. 25-27, 2019
Diane wakes up alone. The place looks hauntingly familiar. But she expected to be dead. Where am I? she wonders. It's not the hospital. Is it home? But if this is my home, where are my children?
A spellbinding and funny look at love, family and seemingly insurmountable obstacles. "My Stroke of Luck" is the story of a single adoptive mother of special needs and gifted sons, a practicing physician, who forges a new identity after a debilitating stroke.
"Poignant... deeply moving... her stage presence glows with her personal warmth."
—George Himont, Huffington Post
"'My Stroke of Luck' is a riveting, tense, and touching story of a single mother grappling with no longer being able to take care of yourself, much less her two sons."
—Sam Hurwitt, Marin Independent Journal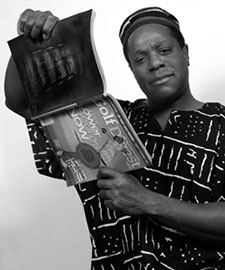 BRIAN COPELAND: NOT A GENUINE BLACK MAN
February 22-24, 2019
In 1971, Fair Housing advocates considered San Leandro was named one of the most racist suburbs in America. CBS aired a special in the situation. The U.S. Commission on Civil Rights conducted hearings. The next year, eight-year-old Copeland and his African-American family moved in. In an evening of laughter, tears and sociology, "Not a Genuine Black Man" is a hilarious and insightful look at Bay Area history, and at the ways in which our upbringings make us who we are.
"Not a Genuine Black Man" broke records as the longest-running solo show in San Francisco history and brought Copeland critical acclaim as one of the city's most talented and engaging solo performers.
"A beautiful mix of wry humor and heartbreak, indignation and inspiration, a singular story of extreme isolation that speaks to anyone who's ever felt out of place."
—San Francisco Chronicle
MAUREEN LANGAN: DAUGHTER OF A GARBAGEMAN
March 8-10, 2019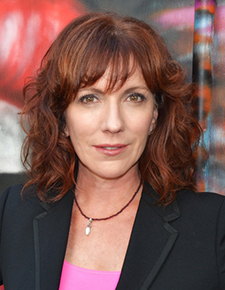 "Daughter Of A Garbageman" is a tale of Maureen Langan's 1970s upbringing in New Jersey. Her Irish mother and Bronx-born father, a New York City sanitation worker, told her to work hard, get educated and life would reward her.
Not true! Life is rewarding reality stars. How do you tell a girl to read and write when Kim Kardashian gets a book deal? When making a sex tape leads to fame and fortune? When the star of "The Apprentice" can become the president?
WHO IS TO BLAME? Is it her parents' fault? America's fault? With humor, honesty, and insight, Maureen taps into the hearts and frustrations of hard-working people everywhere who wonder if they, too, were raised wrong.
"Langan is a natural comedienne who you like so much you can't wait to hear more... we love Maureen Langan. Go check out the garbage guy's little girl. You'll love her too."
—SF Theatre Blog
"She has something to say about family, relationships, self-acceptance and American culture and is willing to be completely honest without sacrificing her killer since of humor."
—San Francisco Examiner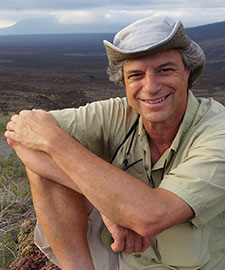 JEFF GREENWALD: STRANGE TRAVEL SUGGESTIONS
April 12-14, 2019
Jeff brings his tales of world travel back for another round! Audience members step onto the stage and spin a huge, colorful wheel. Round and 'round it spins, and where it stops—there are 30 travel-related "themes" on the Wheel—the story begins. Greenwald never knows which tales he is going to tell during any show, so the audience embarks on an expedition with him, from one spin to the next, as partner and companion. No two performances are the same!
"I love this show! Jeff could take a trip to Costco to buy socks, and I'd want to hear the story. Sixteen thumbs up!"
—Mary Roach, author of Stiff and Gulp
"Funny, keen-eyed, utterly engaging. Wherever it leads, it adds up to quite a trip."
—Rob Avila, SF Bay Guardian
BONUS SHOW: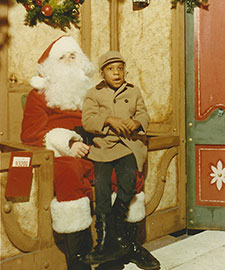 BRIAN COPELAND: THE JEWELRY BOX
Dec. 21-23, 2018
In this hilarious and heartwarming prequel to his hit show "Not a Genuine Black Man," beloved actor-playwright Brian Copeland recounts two memorable weeks in his youth when he took to the "mean streets" of Oakland to buy his mom the perfect Christmas gift. Rife with references to 1970s Oakland, "The Jewelry Box" follows six-year-old Brian's adventures as he scours the help-wanted ads, applies for jobs and collects bottles, inching his way toward the coveted present, a jewelry box at the Hegenberger White Front store.
"Destined to be a holiday classic!"
—SF Examiner
"'The Jewelry Box' is a gift in itself... it glitters with bright comedy, sharply observed local color and deftly drawn characters as well as genuine warmth."
—San Francisco Chronicle
Tickets are on sale now at Brown Paper Tickets or by calling 1-800-838-3006.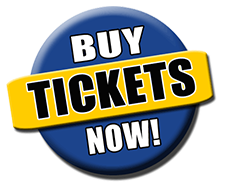 Return to home page
© Brian Copeland.