COMING TO SAN RAFAEL!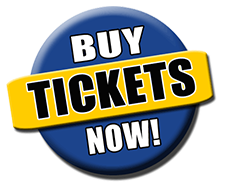 SIX of the Bay Area's most critically-acclaimed, award-winning, and beloved solo shows from the Marsh, San Francisco Fringe Festival, and Berkeley Rep are coming to the Marin Center!
Note: Due to mature language and themes, this series is recommended for ages 15 and up.
Tickets are on sale now at MarinCenter.org or by calling 415-473-6800.
Subscription series ONLY. Individual show tickets will not be available.
All shows will be held at the Marin Center in San Rafael.
Questions? Contact info@bestofsfsolo.com
THE SHOWS: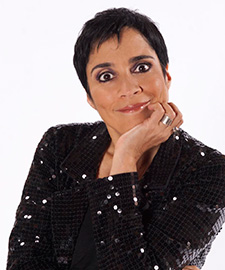 MARGA GOMEZ: LATIN STANDARDS
October 8, 2017
"Latin Standards" is Marga Gomez's new solo piece about fathers, entertainment, wealth, poverty and café cubano. Marga revisits the triumphs and demons of her father Willy Chevalier: comedian, producer, songwriter, Café El Pico spokesperson, and a prominent figure in the golden era of New York's Latino culture. His influence spurred Marga on her journey as a performing artist and micro-manager. It's a loving, humorous and poignant story of perseverance and creative addiction passed down from immigrant father to lesbian daughter. "Latin Standards" is Marga's twelfth solo show. It has been presented at the Public Theater in New York, the Brava Theater, the Off Center Festival in Costa Mesa, and The Douglas Morrison Theater's "One For All Festival."
"Hysterical, brave, feisty and true."
—Eve Ensler, "The Vagina Monologues"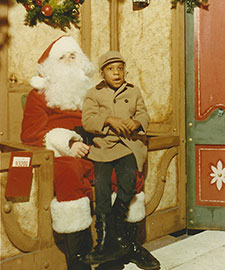 BRIAN COPELAND: THE JEWELRY BOX
December 17, 2017
In this hilarious and heartwarming prequel to his hit show "Not a Genuine Black Man," beloved actor-playwright Brian Copeland recounts two memorable weeks in his youth when he took to the "mean streets" of Oakland to buy his mom the perfect Christmas gift. Rife with references to 1970s Oakland, "The Jewelry Box" follows six-year-old Brian's adventures as he scours the help-wanted ads, applies for jobs and collects bottles, inching his way toward the coveted present, a jewelry box at the Hegenberger White Front store.
"Destined to be a holiday classic!"
—SF Examiner
"'The Jewelry Box' is a gift in itself... it glitters with bright comedy, sharply observed local color and deftly drawn characters as well as genuine warmth."
—San Francisco Chronicle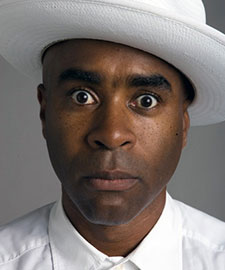 DON REED: EAST 14TH STREET
January 28, 2018
Don Reed (HBO/Showtime/Sprint) stars in this double nominated NAACP solo performance (Best Actor & Best Playwright) that chronicles the true story of young Don growing up in 1970's Oakland. His stepfather forced him to be a God-fearing, straight-A student. So he ran away to live with his real Dad. But he had no idea he was a pimp. He just thought he was really into hats. The show ran Off Broadway in New York the entire summer of 2008 and in the Bay Area for 3 years.
"Hilarious. Energetic. Enchanting... An irresistible presence... an underground hit! A graceful, genial performer... It's hard not to love 1970's funk and soul and Don Reed."
—New York Times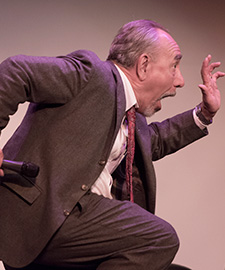 WILL DURST: BOOMERAGING
February 11, 2018
The man the New York Times calls "quite possibly, the best political comedian working in the country today," Will Durst, proudly takes to the road with his acclaimed show that has run for 3 years in the Bay Area. "BoomeRaging: From LSD to OMG" is an uproarious tribute to the joys, achievements, frustrations, and looming doom of the Baby Boom Generation. In this rollicking 90-minute monologue, Durst explains why his chronologically gifted brothers and sisters should refuse to grow old in the face of gravity no matter how many times they forget their password retrieval question. It's what happens when acid flashbacks meet dementia. A celebration of the maturation of the Boomer Nation: culminating in an extra, added special treat—the Meaning of Life.
"Durst's good-natured, acerbic monologue is so funny that... I found myself on the verge of uncontrollable, hysterical laughter. His observations are hilarious."
—San Francisco Examiner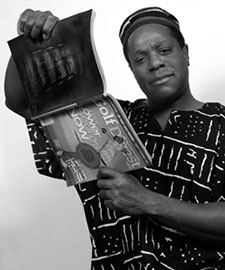 BRIAN COPELAND: NOT A GENUINE BLACK MAN
March 4, 2018
In 1971, Fair Housing advocates considered San Leandro was named one of the most racist suburbs in America. CBS aired a special in the situation. The U.S. Commission on Civil Rights conducted hearings. The next year, eight-year-old Copeland and his African-American family moved in. In an evening of laughter, tears and sociology, "Not a Genuine Black Man" is a hilarious and insightful look at Bay Area history, and at the ways in which our upbringings make us who we are.
"Not a Genuine Black Man" broke records as the longest-running solo show in San Francisco history and brought Copeland critical acclaim as one of the city's most talented and engaging solo performers.
"A beautiful mix of wry humor and heartbreak, indignation and inspiration, a singular story of extreme isolation that speaks to anyone who's ever felt out of place."
—San Francisco Chronicle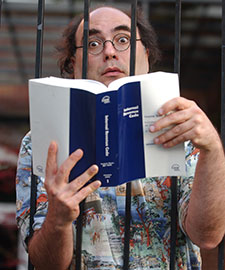 JOSH KORNBLUTH: LOVE & TAXES
April 15, 2018
Josh, a hapless slacker who hasn't filed his tax returns in seven years, meets Sara, a beautiful public school teacher. When Sara gets pregnant, she insists that they be married by the time their baby is born, but she won't marry Josh until he solves all his terrible tax problems! As Josh scrambles to get out of his tax mess, his problems only get bigger and bigger, until an unexpected twist. Now a major motion picture from the Kornbluth Brothers! Written in collaboration with director David Dower.
"...a dizzying maelstrom of tax problems that offers food for thought and a touching little love story as well."
—San Francisco Chronicle
Tickets are on sale now at MarinCenter.org or by calling 415-473-6800.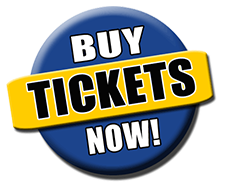 © Brian Copeland.