MARIN CENTER 2018-2019 SEASON
Click here to see our current lineup of shows.
THE SHOWS: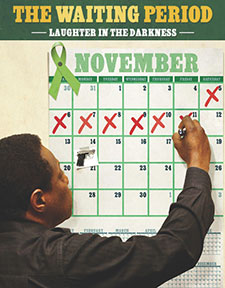 BRIAN COPELAND: THE WAITING PERIOD
October 14, 2018
October is Depression Awareness Month
This show is an unrelenting look at a ten-day period in Copeland's life—the mandatory ten-day waiting period before he could lay his hands on the newly purchased gun with which he planned to take his own life.
Even in the midst of this tragedy, however, his wonderful sense of the comedy of life does not desert him (how much should he spend on the gun?), indeed serves him insidiously well as a buffer against the grim reality of his intention. Copeland hopes this very personal, and ultimately redemptive, story will reach people who struggle with depression—often called the last stigmatized disease—as well as their families and loved ones.
Interspersed with interviews with other sufferers, the play also offers outsiders an insider's view, thereby expanding our understanding and, hopefully, our humanity.
Winner, 2015 Theater Bay Area Award for Outstanding Production of a Solo Play

"As astonishingly funny as it is brutally honest—and all of it is admirably courageous, urgent and yet charmingly told."
—Robert Hurwitt, San Francisco Chronicle
"It's a play I'd strongly recommend to anyone who is now or has ever been depressed or who knows someone in that situation. But honestly, it's such a strong piece that I'd recommend it just as heartily to anyone who's ever been human."
—Sam Hurwitt, The Idiolect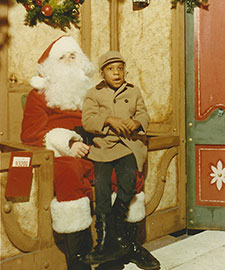 BRIAN COPELAND: THE JEWELRY BOX
December 9, 2018
In this hilarious and heartwarming prequel to his hit show "Not a Genuine Black Man," beloved actor-playwright Brian Copeland recounts two memorable weeks in his youth when he took to the "mean streets" of Oakland to buy his mom the perfect Christmas gift. Rife with references to 1970s Oakland, "The Jewelry Box" follows six-year-old Brian's adventures as he scours the help-wanted ads, applies for jobs and collects bottles, inching his way toward the coveted present, a jewelry box at the Hegenberger White Front store.
"Destined to be a holiday classic!"
—SF Examiner
"'The Jewelry Box' is a gift in itself... it glitters with bright comedy, sharply observed local color and deftly drawn characters as well as genuine warmth."
—San Francisco Chronicle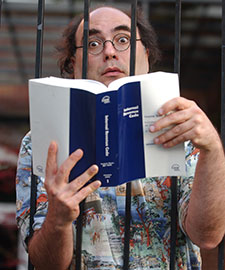 JOSH KORNBLUTH: LOVE & TAXES
January 6, 2019
Josh, a hapless slacker who hasn't filed his tax returns in seven years, meets Sara, a beautiful public school teacher. When Sara gets pregnant, she insists that they be married by the time their baby is born, but she won't marry Josh until he solves all his terrible tax problems! As Josh scrambles to get out of his tax mess, his problems only get bigger and bigger, until an unexpected twist. Now a major motion picture from the Kornbluth Brothers! Written in collaboration with director David Dower.
"...a dizzying maelstrom of tax problems that offers food for thought and a touching little love story as well."
—San Francisco Chronicle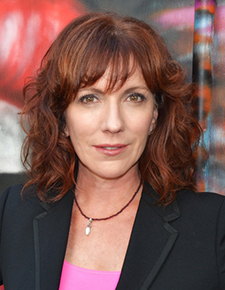 MAUREEN LANGAN: DAUGHTER OF A GARBAGEMAN
January 27, 2019
"Daughter Of A Garbageman" is a tale of Maureen Langan's 1970s upbringing in New Jersey. Her Irish mother and Bronx-born father, a New York City sanitation worker, told her to work hard, get educated and life would reward her.
Not true! Life is rewarding reality stars. How do you tell a girl to read and write when Kim Kardashian gets a book deal? When making a sex tape leads to fame and fortune? When the star of "The Apprentice" can become the president?
WHO IS TO BLAME? Is it her parents' fault? America's fault? With humor, honesty, and insight, Maureen taps into the hearts and frustrations of hard-working people everywhere who wonder if they, too, were raised wrong.
"Langan is a natural comedienne who you like so much you can't wait to hear more... we love Maureen Langan. Go check out the garbage guy's little girl. You'll love her too."
—SF Theatre Blog
"She has something to say about family, relationships, self-acceptance and American culture and is willing to be completely honest without sacrificing her killer since of humor."
—San Francisco Examiner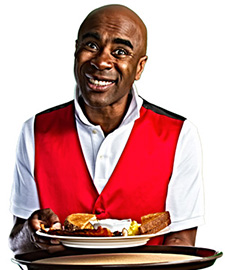 DON REED: KIPLING HOTEL
February 24, 2019
The piece chronicles the true story of Reed's collegiate and Tinseltown misadventures in the electric-pink '80's. As the awkward son of a pimp struggling with college and a merciless Hollywood, Reed tried being a stripper and a gigolo, but ended up as a live-in waiter at an unforgettable retirement hotel—breakfast-sandwiched between the elderly, employee drifters and drug-addicted dreamers.
A San Francisco Bay Area Theatre Critics Circle Nominee, NPR Snap Judgment platinum storyteller, co-star of the NBC Streaming/Broadway's Hamilton series "Bartlett"—Reed is also the performer, director and playwright of one of the longest-running solo shows in Bay Area History—his highly regarded "East 14th."
"Reed stretches his elastic features and voice to inhabit people of every race, age and gender."
—San Francisco Chronicle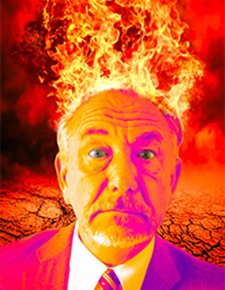 WILL DURST: DURST CASE SCENARIO: AND THEY'RE OFF
March 3, 2019
Fresh from the national tour of his award- winning, hilarious chronicle of the changes in America during the Time of Trump, comedian, columnist, actor, author, former margarine smuggler, Will Durst is proud to announce he's updated his hysterical, historical "Durst Case Scenario" with a colon and a subtitle: "And They're Off." DCS: ATO is a rollicking feast of outrage and outrageousness as up-to-date as the latest 4 AM Oval Office tweet.
In this lightning- paced, 85-minute comedic tour-de-force, Durst, described by the New York Times as "possibly the best political comic working today," celebrates the two-year anniversary of Donald Trump's Reign of Error by analyzing where we are, how we got here, and the myriad of destinations that may lie ahead. Durst also details the wacky zany antics, palace intrigues and potholes and pitfalls of polarization that threaten our country, hemisphere, planet, solar system and universe, as of now: at the starting line of the race to replace him.
"Not just a cathartic evening, but a galvanizing one as well. A rage-fueled aria, shorn of any pretense or gimmick from an unkempt man who doesn't care about niceties anymore."
—Lily Janiak, San Francisco Chronicle
© Brian Copeland.